The Twelfth International Conference on rehabilitation engineering and assistive technology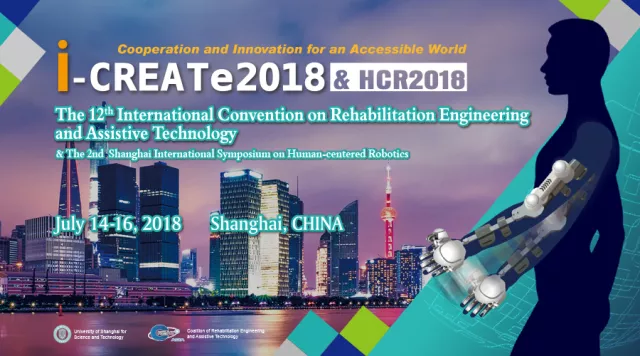 Beijing Tailikang Medical Technology Development Co., Ltd. will sponsor the 12th International Conference on Rehabilitation Engineering and Auxiliary Technology (i-CREATE 2018). The conference will focus on upgrading assistive technologies to improve the quality of life of the elderly and the disabled, and provide a platform for identifying current and future developments in these areas. In 2015, the Asia Alliance for Rehabilitation Engineering and Assisted Technologies (CREATe Asia) was formally established in Singapore, witnessed by Her Royal Highness Princess Sirindon of the Kingdom of Thailand. The alliance aims to lead the assistive industry to a new level and enter a new era and new stage.
The theme of the 2018 Asian Rehabilitation Engineering and Supplementary Conference is "Cooperation, Innovation - Keeping the World Barrier Free", which aims to call for closer exchanges and cooperation between Asia and the whole world to promote scientific innovation and development of the auxiliary equipment industry. The conference will be featured by three modules: (1) an academic conference comprising a plenary session and a series of workshops; (2) the International College Student Innovative Design Challenge (gSIC); and (3) the International Forum for the Development of the Auxiliary Device Industry.
The 12th International Conference on Rehabilitation Engineering and Assisted Technologies will be held in Shanghai from July 14 to 16, 2018. The Brain-Computer Interface and Rehabilitation Forum will be held on July 14.
Conference website: www.icreate-china.com