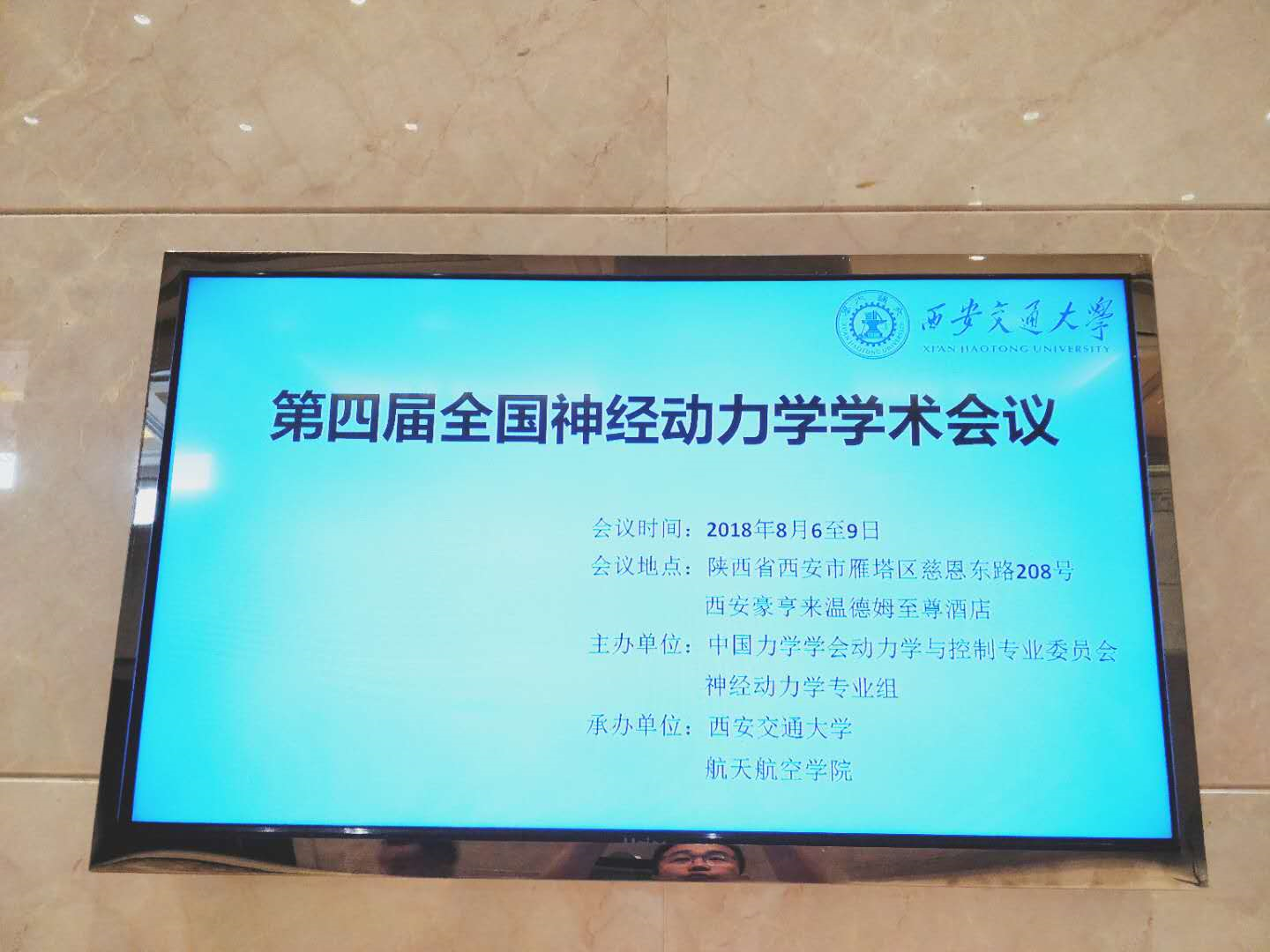 Beijing Tailikang Pharmaceutical Technology Development Co., Ltd. will sponsor the 4th National Symposium on Neurodynamics. The conference is sponsored by the Committee on Dynamics and Control and the Group of Neurodynamics Specialty of the Chinese Mechanics Society and sponsored by Xi'an Jiaotong University. In order to demonstrate the research achievements in the field of Neurodynamics in China, the conference will strengthen the contacts among international peers and promote the development of mechanics, mathematics, physics, neuroscience, biophysics and biology in China. The cooperation and integration of teachers and researchers in the fields of medical engineering, information science and engineering promote the further development of the theory and application of neurodynamics in China.
The main academic topics include: 1) modeling and dynamic analysis of neural cells and neural networks; 2) modeling and dynamic simulation of neural models of cognitive and cognitive impairment; 3) related biological experimental research and data analysis methods of neural models; 4) dynamics and control in neural engineering; 5) neural dynamics Nonlinear dynamics and control in science; 6) Intelligent robot and neural control; 7) Neurodynamic model in aerospace, multi-body dynamics, fault diagnosis and application in intelligent measurement, control and robot technology; 8) Clinical large data analysis and focus location method.
The Fourth National Conference on neurodynamics was held in Xi'an, Shaanxi in from August 6 to 9, 2018. Beijing Tailikang Pharmaceutical Technology Development Co., Ltd. on behalf of the meeting project organizing committee, invite you to participate!